From Drake's 0 to 100 to Kanye's Power: Kill the F.E.A.R.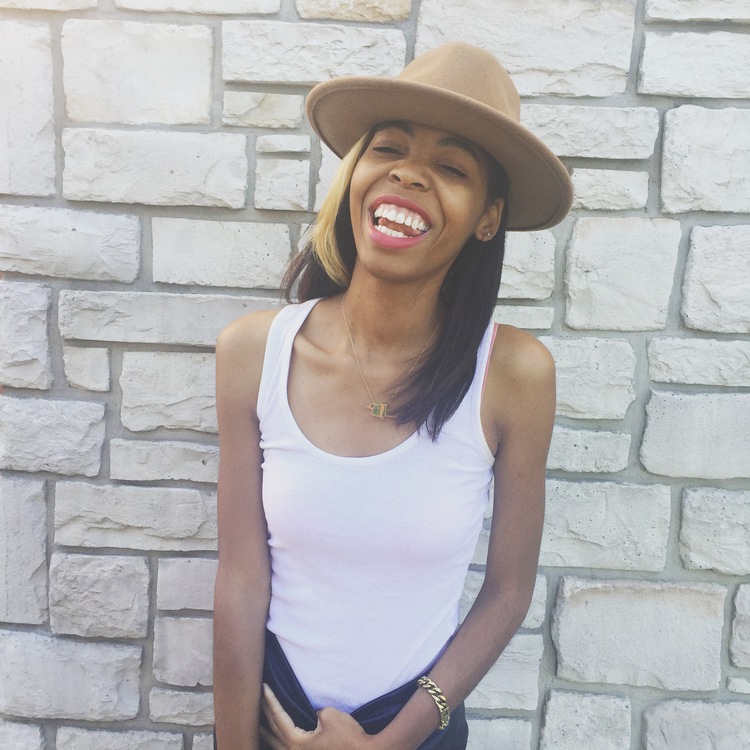 Hello dear,
I woke up this morning feeling ambushed and startled. Why? Because I had a dream that I tumbled off a stage! And what musically-inclined individual wants to join the tumble club?!
*Cricket. Cricket*
I haven't heard of any.
Well, perhaps God was trying to speak to me through the dream? Maybe. Maybe not.
Was it a prophesy? Was there a spiritual message with it? I don't know.
But, all I do know is I went from 0 to 100 (in my Drake voice) real quick - with the mindframe that if I do tumble off a stage at some point, I'll fall with grace and with excellence, giving you the BEST fall ever!
*Cues into to Kanye's 'Power'*
No seriously.
We, as women (and people in general), allow our fears to dictate our lives. Giving such "fear" power only hinders our growth and progression in life. Hey, we can't allow it to control us anymore; we have and NEED to control IT. Sure, I am scared out of my mind falling off a stage, more so because I'm about 6 ft tall and have a longgggg way to go in hitting the ground crushing my oh so precious bones! I mean, do you care to donate your bones in advance?! Just kidding.
Lol!
But, how much longer will we run from our fears? Well, I am not any longer. And you shouldn't either. Why? Because there's life beyond our fears. In order to conquer your fear, you have to OWN it. For example, I've always had a fear of speaking in front of people because of my speech impediment due to my hearing impairment. But, if I had continued to remain fearful of speaking before others, I would've missed out on tons of speaking engagements sharing my story! And missing opportunities ain't happening.
Don't miss out on God-ordained opportunities because you've allowed fear and doubt to creep in. Sometimes God doesn't give second chance opportunities, so don't miss the first one.
However, I've had to say to myself, "Jerrica, you do have a speech impediment and many people, if not all, will notice it. And that's fine that they notice it; you now have their attention. Just speak to the best of your ability and you'll be fine." You see in that example, I first had to ACKNOWLEDGE my fear, so I could FIND A SOLUTION to it, and then I could OWN it. I let my fear work for me. That's it. It's what I live by now.
Here are the 3 steps again to control your fear:
Acknowledge your fear
Find a solution to counteract the fear
OWN the fear
Now take these steps and apply it to whatever False Evidence Appearing Real in your life. Remember whatever you give power to controls YOU. So who do you want to be in control of your life? Fear or You? It's your choice.
XOXOXO
Hat: Forever 21
Beater: Papaya Clothing
Faux Leather Skirt: Ann Taylor
Shoes: Express